Hey everybody!  The other day I started a new face washing routine that I want to share with you.  Next month I will let you guys know how my face has been reacting to it.  So far my face has done well, but you always have to give it about a month before you know how well your face wash is doing.  I was doing some more expensive face wash, but I wanted to do something more affordable.   Keep in mind that I have oily and very much acne prone skin
Here are the products I have been using:
At night:
Wash my makeup off with baby soap.  (Around $4.00 depending on what brand you get.  I get Johnson's)
Use my Equate Breakout Control face wash. ($3.68)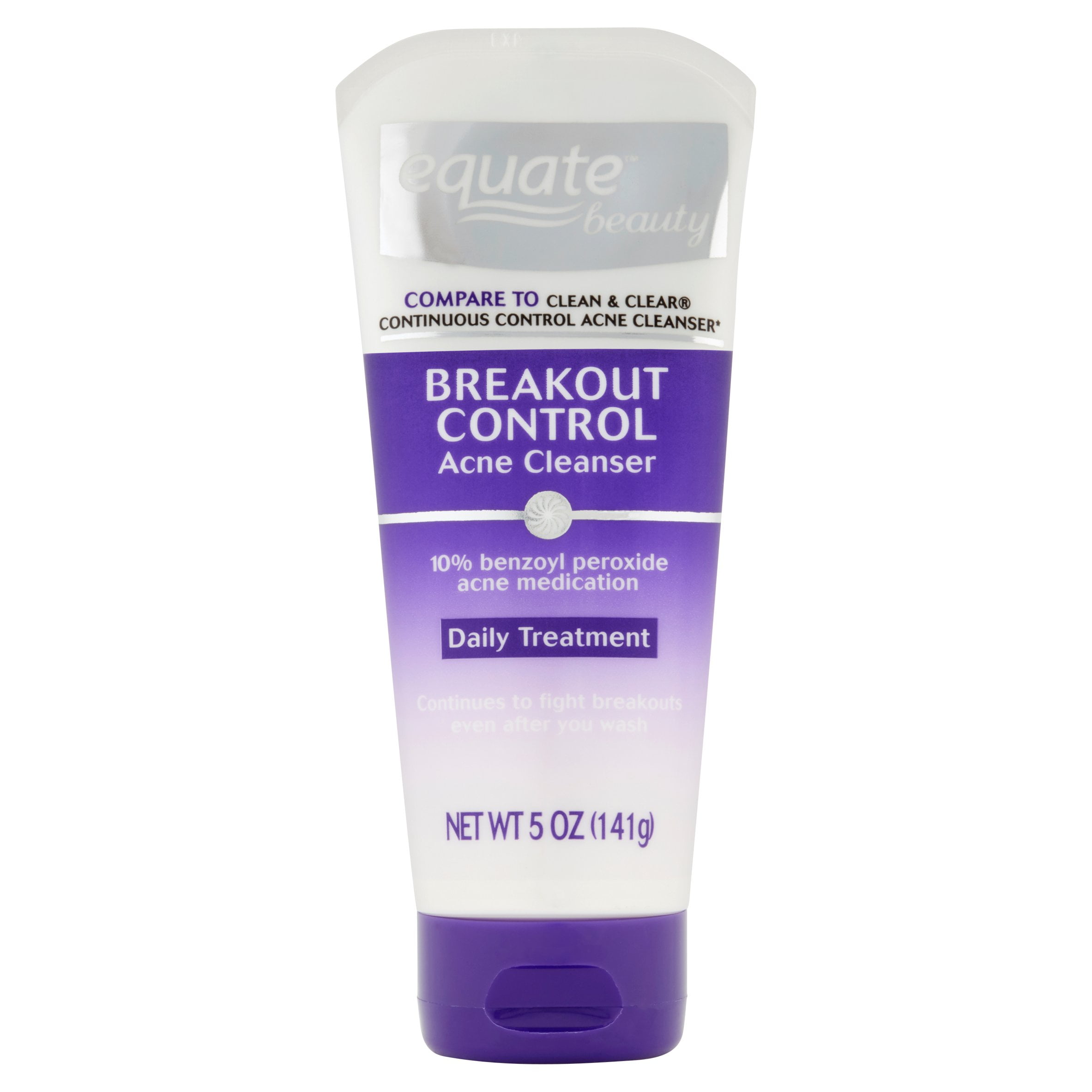 I use this because it has Benzoyl Peroxide to fight the acne.
Than I go in with Equate Exfoliating Scrub to clear out all dead skin. ($3.47)
So far I really like this stuff.  It exfoliates without being too harsh.  It also has a cool sensation after your done cleansing, which I like.
That is it for face washing.  As you can see I have quite a few steps for this.  If you want, you can use a makeup remover of your choice instead of Baby soap.  I just use baby soap because it takes off all my makeup, and is gentle on the skin.  I also only use BB cream.  I don't have a whole lot of makeup on, on a daily bases.
Toner
T.N Dickinson Witch Hazel. ($2.88)
I use this to get off all of the extra face wash, that maybe didn't get rinsed off.  It also is supposed to help with inflammation.
Moisturizer 
NOW Solutions Grapeseed Oil.  ($8.23)
I use this every night to moisturize it after drying it out with all my washing.  For all you people with oily skin, moisturize your face!  It will help you soooooo much in decreasing oil production.  I have heard that oils are one of the best ways to do that.
Morning 
I just use the Equate exfoliating scrub when I wake up.  Than I do my whole makeup routine.  I will tell you guys about my makeup routine next month if you are interested.
That is it.  I think it takes me about five minutes to do the whole routine.  Really not as long as you think.  I will let you know how it turns out next month.  And that is all for my face washing routine, for oily acne prone skin.  Keep in mind that I am not a professional in any sort of way as you read this.
Thank you for reading!  If you have any questions or have products that help you with your skin, please let me know in comments below.  I would love to know!
Britt